Catholic Movies Are Our Goal
San Genesio Entertainment was started by a sixteen-year-old girl with a vision of populating the moviemaking industry with good, Catholic movies. She understood the need to reclaim the art of moviemaking and she grabbed the bull by the horns. Meet Mary Bowen and her devoted assistants, her family: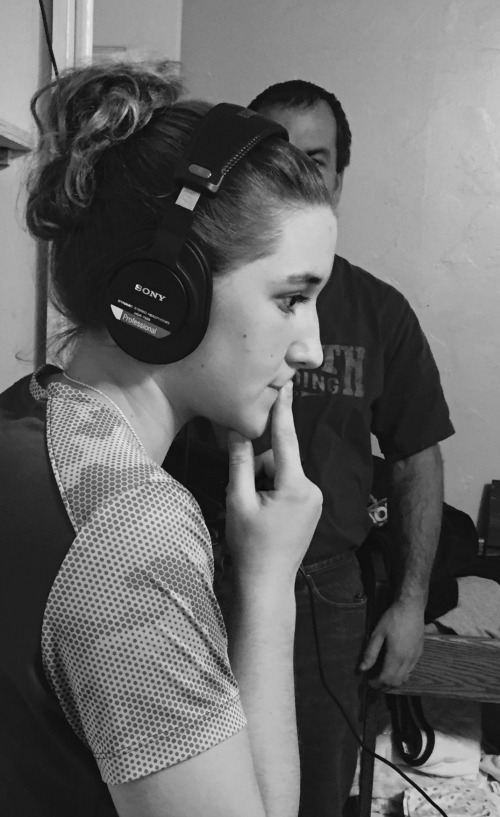 Mary Bowen, Director
Mary Bowen had a sudden inspiration to make movies after watching The War of the Vandee by Navis Pictures in 2013. She has directed eleven music videos starring her brothers and sisters. After trying to start two movie making crews she finally founded San Genesio Entertainment in 2017. 
It is her goal to share her love of movie making with other homeschooled highschoolers. This is a rather romantic ideal as availability can prove difficult with this age group but she has none the less managed a crew of teenagers in her first full length motion picture. 
Mary is not only the creative genius behind the movies she also pitches in with costume making, acting, catering, running the camera, fundraising, marketing, working as our graphic designer, and lending a hand in all departments. 
Her greatest joy is working with young actors and working her magic by taking raw footage and editing it to perfection. Telling a story through film is a dream come true.
Faustina Bowen, Script Writer And Art Director
Faustina Bowen has been working on scripts for over 5 years. She enthusiastically follows Mary's lead and always rolls with the punches. She is a self taught script writer utilizing her imagination, gut instinct, and Final Draft software. 
Faustina wears many hats and is an indispensable part of San Genesio Entertainment's crew. She organizes and packs the costumes, dresses the actors, and helps with makeup. She rehearses lines and works on their delivery with the actors, leads the dry runs before shooting, keeps track of the scripts, and knows the script by heart which makes her a major asset during editing as well. She even works as camera man when Mary is acting.
As the major continuity person for our films it's fair to say that the show cannot go on without her.
Michael Bowen, Equipment Manager, Cameraman And All-Around Nice Guy
Michael Bowen has been an actor and a cameraman for several of Mary's small movies. He eagerly joined San Genesio Entertainment as the equipment manager. 

Together with his puppet friends, Michael is always sure to have fun and entertain others. Whenever anyone settles down in front of his puppet stage, they are all sure that they will get a good laugh out before leaving. 
Michael loves athletics and enjoys wrestling and swimming as well as other sports. 
About Us | Contact Us | Privacy | Terms Of Use
Copyright 2020 - San Genesio Entertainment - industriousfamiliy.com - All Rights Reserved