Catholic Movies Are Our Goal
San Genesio Entertainment was started by a sixteen-year-old girl with a vision of populating the moviemaking industry with good, Catholic movies. She understood the need to reclaim the art of moviemaking and she grabbed the bull by the horns. Meet Mary Bowen and her devoted assistants, her family: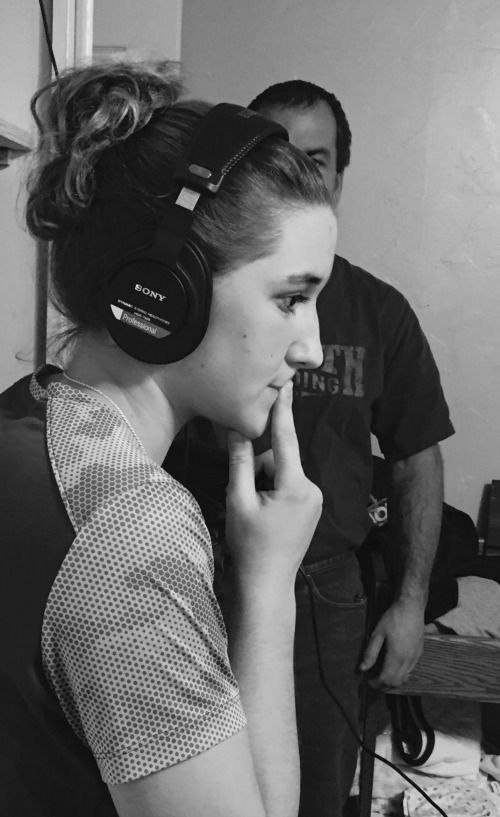 Mary Bowen, Director
Mary Bowen had a sudden inspiration to make movies after watching The War of the Vandee by Navis Pictures in 2013. She has made eleven small music videos with her brothers and sisters acting. After trying to start two movie making crews she has finally founded San Genesio Entertainment in 2017. This summer she is working on her first major motion picture. 
One of Mary's greatest accomplishments is walking the Chartres pilgrimage for two years in a row. She is obsessed with literature and her favorite author is Robert Hugh Benson. In her spare time she shears and keeps cool six angora rabbits.

Faustina Bowen, Script Writer And Art Director
Faustina Bowen has been working on scripts for over 5 years. She enthusiastically follows Mary's example and has grown into the excited frenzy of the first major motion picture to be coming out of San Genesio Entertainment's studio. 

After one script is done, she never fails to inquire, "So, what script can I begin now?"  After receiving the answer, she opens the book and starts typing!
Faustina enjoys music, piano especially. She has invested much time into learning to crochet and constantly has a project going. She enjoys reading and really enjoys books by Susan Peek.
Michael Bowen, Equipment Manager, Cameraman And All-Around Nice Guy
Michael Bowen has been an actor and a cameraman for several of Mary's small movies. He eagerly joined San Genesio Entertainment as the equipment manager. 

Together with his puppet friends, Michael is always sure to have fun and entertain others. Whenever anyone settles down in front of his puppet stage, they are all sure that they will get a good laugh out before leaving. 
Michael loves athletics and enjoys wrestling and swimming as well as other sports. 
About Us | Contact Us | Privacy | Terms Of Use
Copyright 2018 - San Genesio Entertainment - industriousfamiliy.com - All Rights Reserved