Inexpensive Brown Scapulars!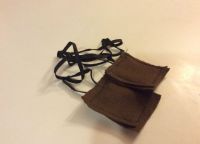 Price: $2.00 each
Shipping included


Condition: New
Overview: We make our inexpensive  brown scapulars out of brown wool and black twine.

Sign Up By Email
Enter your email address to subscribe to this website and receive notifications of new articles by email. Join 21 other subscribers

We Respect Your Privacy.