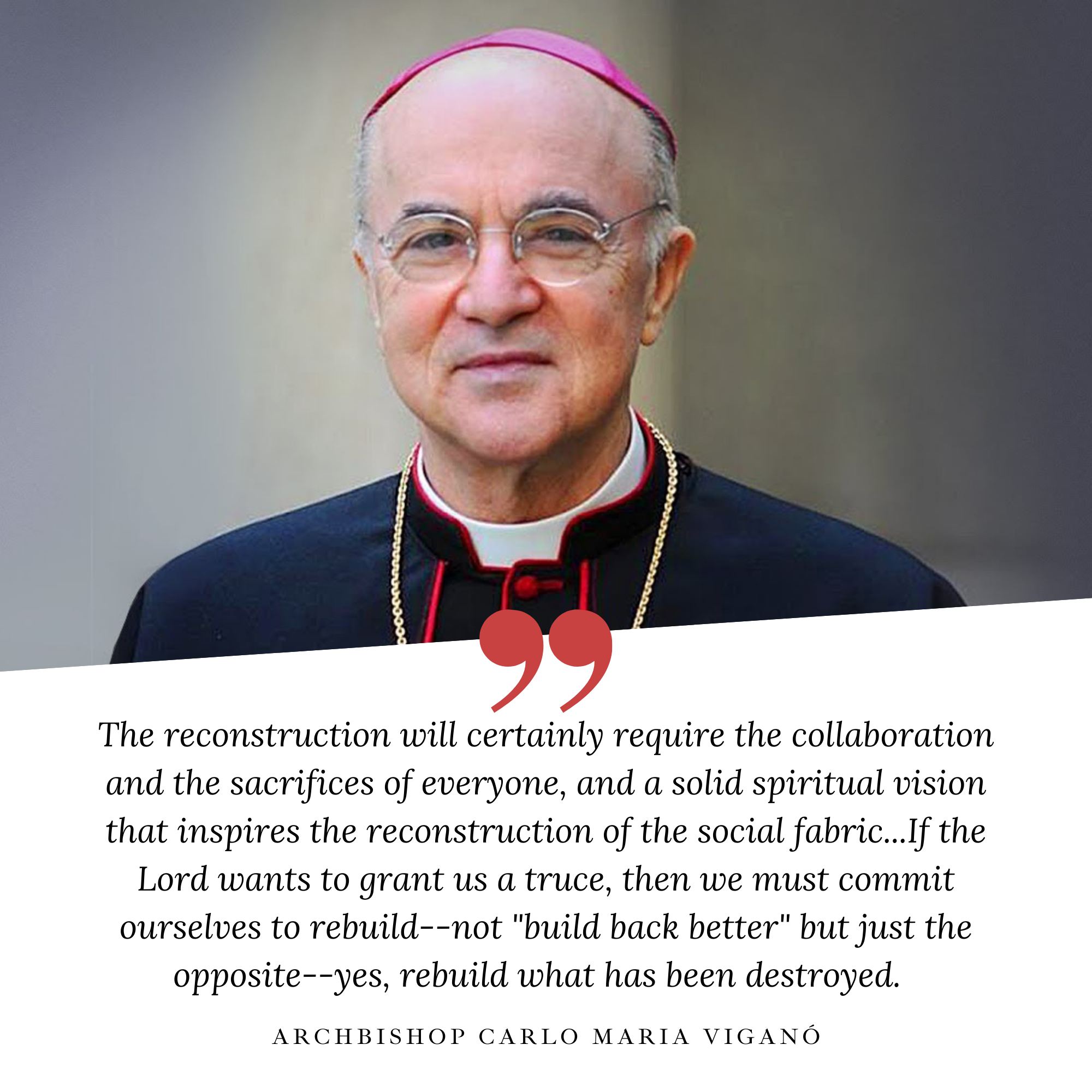 Features Of Catholic Family Life
What exactly does Catholic family life look like? How do Catholics incorporate their faith into their daily lives? 

Well for Catholics, there is no such thing as a private life and a public life. There is no separation between the two and for a faithful Catholic his religious practices permeate his entire life. 

The year is filled with holidays and celebrations. Sacramentals are always close at hand. There is an abundance of relatives. Prayer and activities are frequent. This is the way it has been for a millennia and embracing this lifestyle is a key to rebuilding the social fabric. To get a glimpse into the hallmarks of Catholic family life click here...
Devotions Keep Catholic Families On Course
Devotions, especially devotion to the Most Holy Rosary, not only keep Catholic families on the right path but they also earn graces for the world. The Dobb's victory is only one of the results of good use of Catholic devotions. They are vital to winning this war!
Families who pray the Rosary take time every day to meditate on the Gospels. The Rosary focuses on the events in the life of Our Lord and the fruits of these holy events. Many graces are received by families who pray together. After all: "Families that pray together, stay together."
The graces received through the Rosary overflow into the world establishing peace and stability. The more Catholic families pray, the more peace is attained. Prayerful times are peaceful times.
Praying the Rosary everyday is not just a "good idea" for the especially pious to promote peace in families and the world, it is a part of being a Catholic. Our Lady herself has come down and requested that every Catholic family pray it together everyday. Learn more about the Rosary and other chief Catholic devotions here...
An Indispensable Bastion Of The Opposition Against The Children Of Darkness
Christianity has always known that living in this world is going to be a battle. That's why Confirmation makes you a "soldier of Jesus Christ". Raising Catholic children is like one long boot camp to get them battle ready before setting them loose on the world.
Every worldly soldier knows what lies before him before he walks onto the battlefield. Our spiritual warriors should be just as prepared before they leave home to face the world.
Catholic children have an advantage over their peers at gaining happiness as adults while making far fewer mistakes and contributing more to society at large.
When pondering what makes the best kind of student, employee, or professional, similar qualities come to mind. They are content, willing, and helpful. Consider this...

What kind of person do you want as your neighbor, boss, or caretaker? Someone who is virtuous, reasonable, and prudent? Yes, yes, and yes.
Catholic children grow into these types of people by the very nature of the way they are raised. They are people who are content and willing to help others. They are virtuous and reasonable. It was no mistake the greatest civilization the world has ever seen was built by people from Catholic families. To read more on the specifics of how Catholic children are raised instilled with qualities that we all admire, click here...
Gift Giving In Catholic Families
Our gift giving guide discusses the right attitude toward gift giving as well as a list of many gift ideas for all occasions, featuring:
Bibles, crucifixes and framed art for wedding gifts
Garden statues and holy water fonts for anniversary gifts
Spiritual bouquets and portable altars for ordination gifts
Rosaries and statues for confirmation gifts
Must-reads and medals for graduation gifts
Jesse tree kits and Shining Light dolls for St. Nicholas Day
Check out our top picks for Catholic gifts here...

The Holy Family A Perfect Model
Imitating the Holy Family and praying for their help and protection helps families become happier and holier. Copying Mary's collectedness, Jesus' obedience and St. Joseph's trust in God's Will creates an atmosphere of peace inside the home, come what may.
If the structure of families is sturdy, soundness will spill over into society at large. For action items on how to imitate the Holy Family click here...