Focusing On Frequent Family Fun
April 23, 2016 | Issue 007 | New! How To: Headband Braid
Keep your hair out of your face with a fun, casual hair style. Plus, a classic that you really must read or read again, find out more with our newest book review. And...we've found and tested an adorable Daisy Duck inspired crochet project. All this and more in this week's issue.
---
Crocheted Daisy Duck Inspired Beenie
Teen A's most recent crochet project was a complete success-as usual! She made a Daisy Duck inspired hat for Toddler-Fah. She found the pattern at HopefulHoney.com.

Using Lion Brand Wool-ease yarn made the hat big enough for a two-year-old head rather than a small baby size that Olivia created. Just perfect for Toddler-Fah!

Unfortunately we have discovered that Toddler-Fah is not a model. She refuses to have her picture taken, so for now you'll have to be satisfied with blurry or angry pictures of her. :)

Check out the FREE pattern here: Daisy Duck Hat Pattern
---
A Tale of Two Cities Book Review
By: Teen A
In the classic Charles Dickens novel, A Tale Of Two Cities, bravery and loyalty win the day.

This is especially true in the case of Sydney Carter. This character seems to be almost an afterthought as he is never thought of as a main character but more of a sideliner.

It surprises the reader when he ends up being the hero!

The most touching part of the story is when Dickens tells us what Sydney is thinking as he mounts the scaffold,

"It is a far, far better thing I do than I have ever done; it is a far, far better rest that I go to than I have ever known."

I read this book recently and loved it. The beginning was a little slow to pick up, but it was totally worth reading toward the middle of the book. It is definitely a new favorite of mine.
---
Bursting With Colorful Spring Bulbs: The Industrious Family Flower Beds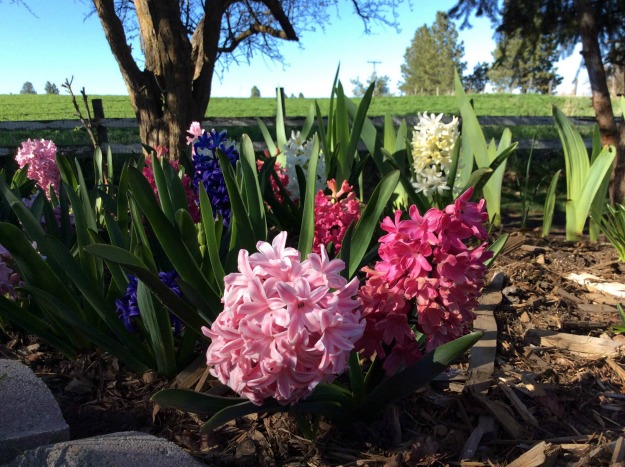 Fragrant hyacinths clustered together give a beautiful burst of color after a drab late winter.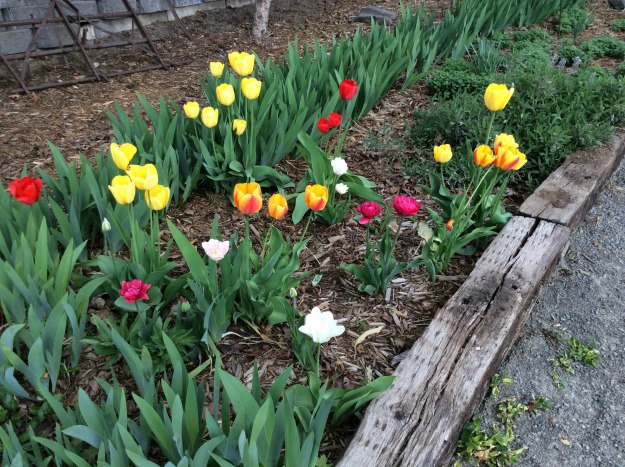 These tulips are triumphantly announcing the arrival of spring. As you can see, the irises are patiently awaiting their turn to take center stage.
---
The Headband Braid
Here's a hair-do that is easy and quick. What is more, it can look fancy or casual. Perfect for spring.


1. Part the hair from one ear, across the top, all the way around to the other ear.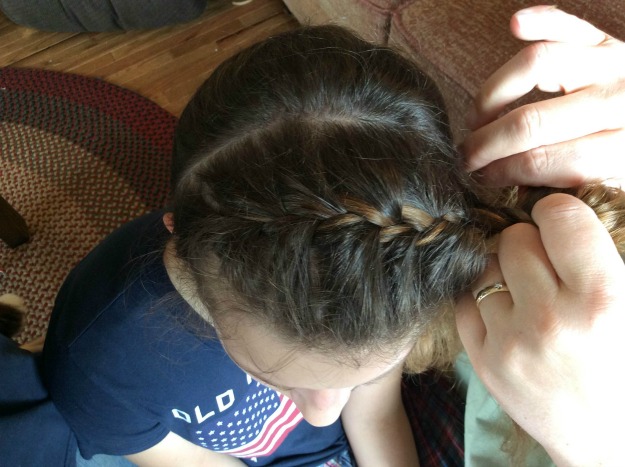 2. Start french braiding using the section of hair you separated in the previous step.
3. When you've made it to the other side just continue braiding. Fasten off with an elastic band.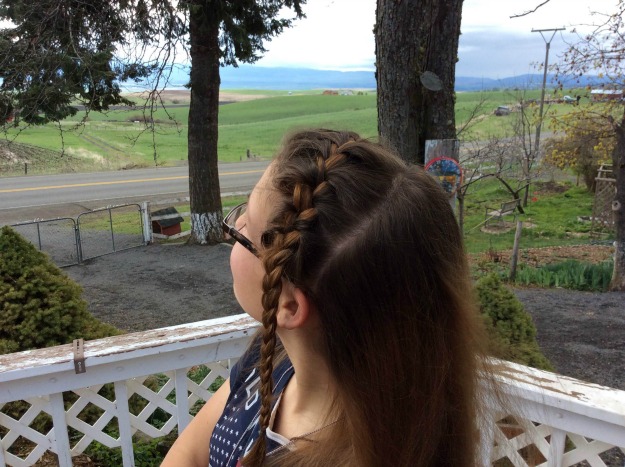 This hair style is great for growing out bangs. It's also perfect if you want your hair out of your face but still want it down! You can either leave the tail for a casual look, or pin it under and curl the rest for something a little more dressy.
---
Last But Not Least: Father Brown Short Story Review
In The Curse of the Golden Cross, Fr. Brown helps Professor Smaill realize that he is going through life with a persecuted mentality. He must overcome this mentality in order to experience joy and love, and stop living in fear.

This Father Brown story by G.K. Chesterton leaves the reader feeling a little dissatisfied at first. But on further reflection, it is quite profound and gives the reader a glimpse into Chesterton's own view on the importance of Christian living.
---
Help keep us on the web. Donate $25 today and receive an IndustriousFamily.com t-shirt!







Happy Family Fun and may God Bless You!
The Industrious Family
IndustriousFamily.com
---