"Kids Parties Are The Ideal Time To Enjoy Family Fun: Here's How..."

Kids Parties are fun and memorable.
When it comes to parties, a little planning goes a long ways.
Planning is especially important when you have a small budget.
To get our creative party ideas flowing, we'll look at a few different types of parties. 
Craft parties
Arty parties
Food parties

The first step of planning a party is choosing the right type of party for the occasion. After you've chosen the best party type, write down the things you want to do at the party. You can tweak this agenda later.

Finally, your party needs to have a loose or tight timeline depending on the amount of items in your agenda. Sketch out a timeline that will serve as your guide.
Let's take a closer look at party types...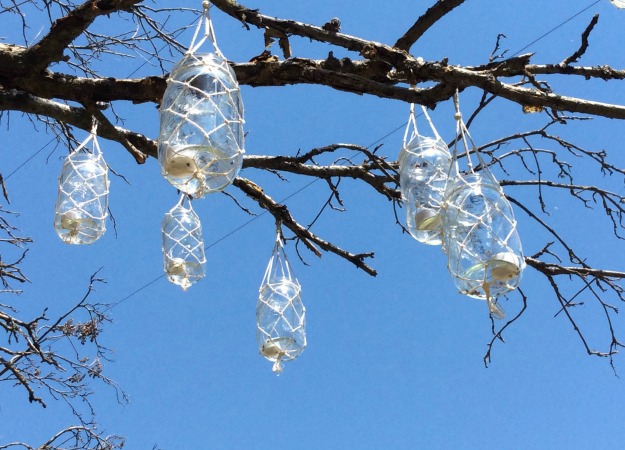 When it comes to parties, a little planning goes a long ways.
Birthday parties are great, but don't miss the other numerous opportunities for throwing themed kids parties.
Other holidays and times when themes work well are 
Epiphany

Valentine's Day-Enjoy honoring those you love through cards, letters and small gifts this Valentines Day. We celebrate with parties, decorating, crafts and yummy food.
End of School Year

Easter egg hunt

May crowning
Feast of the Sacred and Immaculate Hearts

Nativity of St. John the Baptist

A Summer Highland Games Party - Click link for ideas for throwing a highland games party event with a sample invitation, itinerary, food suggestions, decorating tips plus a list of competitions for your backyard highland games.
Crafts Are Heading Your Way

Hosting a crafty-party for your children is easy and fun!  Encourage creativeness in your children with a crafty-party. Depending on your level of craftiness these parties can be elaborate or simple.
Craft kits work well if
you are short on time,

for a less mature group of children,
for mom's who feel overwhelmed by craft projects.
Occasions when craft parties work well include:
St. Valentine's Day
St. Patrick's Day
Angel Parties

Advent "parties" - while not a time for parties per say Jesse tree ornament get-togethers are a fun way of concreting Salvation History and the amazing event of the Incarnation while preparing little hearts for Christmas.

For St. Valentine's Day your children and their friends could make holders for their Valentines. Then, after the card holders are made, the children can exchange their Valentine's. At Christmas crafty-parties the kids could make Christmas cards by cutting up old Christmas cards and using the covers for their cards. Another Christmas crafty-party idea is to make sacrifice chains out of paper.
Besides being a delight to the host, incorporating crafts into kids parties are fun and meaningful.
Kids Parties Are Fun When You Get Arty. Make The Next One An Arty-Party!

Getting arty is not as difficult as it sounds. Finger painting is fun and messy, plus kids at all ages could do it. Candy necklaces and other candy jewelry are yummy as well as fun for kid's parties. Even some art museums offer arty-parties.
Kid's arty parties are not at all a time wasting fun and the guests have an artistic masterpiece to take home. Arty parties work best for birthdays or as a way to celebrate an individual child's accomplishments.

Food Parties Are A Great Way To Get Together With Friends

For people who enjoy cooking, food parties are a bonus because they can both cook for and visit with their friends while their children are busy playing. Some different types of food parties are:
St. Nicholas Christmas cookie decorating parties
Christmas around the world parties
Food parties are also very easy. There isn't much work for the host if each guest brings a dish or platter of food.
You may also consider making the main part of the meal and having friends bring salads or deserts.
You could also make the food at the party.

Parties in the summer are not the same with out s'mores!
Kid's Parties Are Supposed To Be Fun

Kid's parties are very fun, whether it be an arty party, craft party, food party or theme party. Kids parties are always more fun when the hosts are organized.
Remember to write down the things you want to get accomplished and write a timeline that you will follow during your party.
Click the links above to learn more specifics on the parties discussed on this page.
---
---
Home
› Kid's Parties
---

Subscribe To The Industrious Family Gleaner!

We Respect Your Privacy.