Bacon Crust Pizza? Yum!

This bacon crust pizza is really good. We love making it just as much as we like eating it! We have now provided it so you can enjoy it too!
Ingredients:

2 12 oz. packages of bacon
1 pound of sausage
Veggies (we use green peppers, black olives, mushrooms, and onions)
1 can of tomato sauce
¼ (half a stick) of butter or other fat
½ teaspoon of salt
1 teaspoon of Italian seasonings (oregano, basil, thyme)
shredded Mozzarella cheese
Pepperoni
Directions
Preheat oven at 400*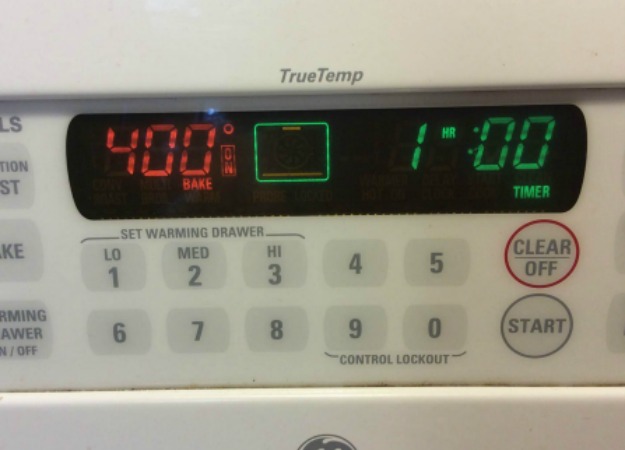 Line cast iron skillet with the bacon laying the bacon in a way so that it can be folded over the top when filled.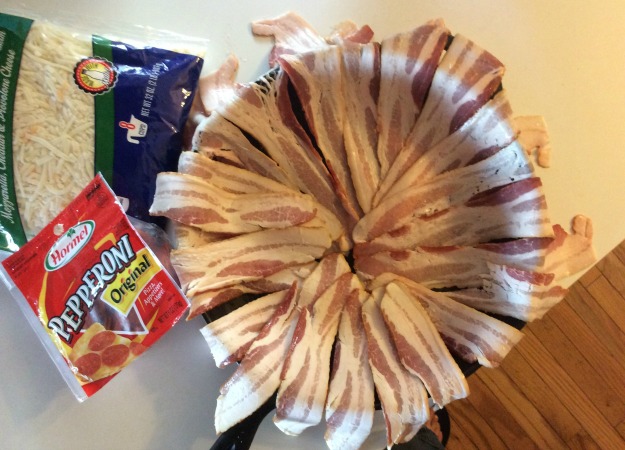 Press in the sausage.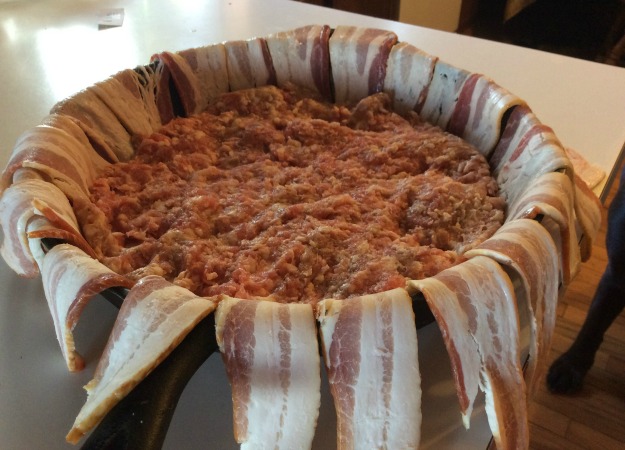 Add your veggies.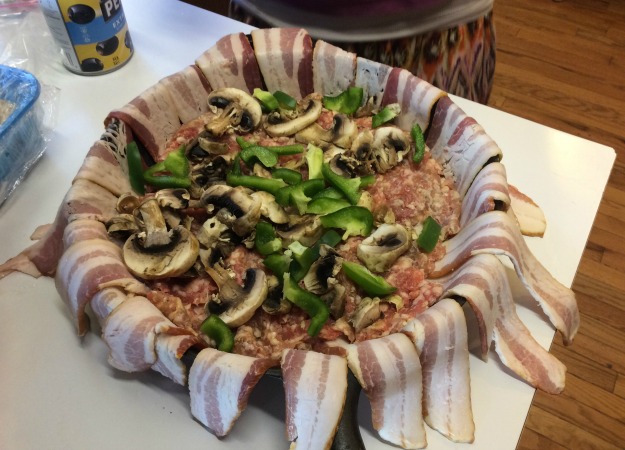 Mix tomato sauce with butter. Stir in salt and Italian seasonings.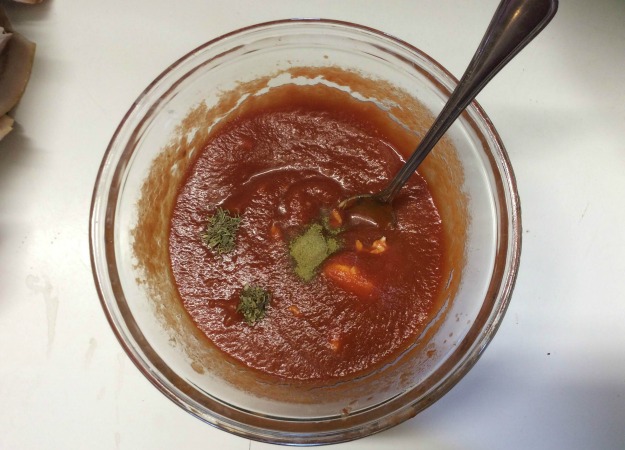 Pour mixture over veggies.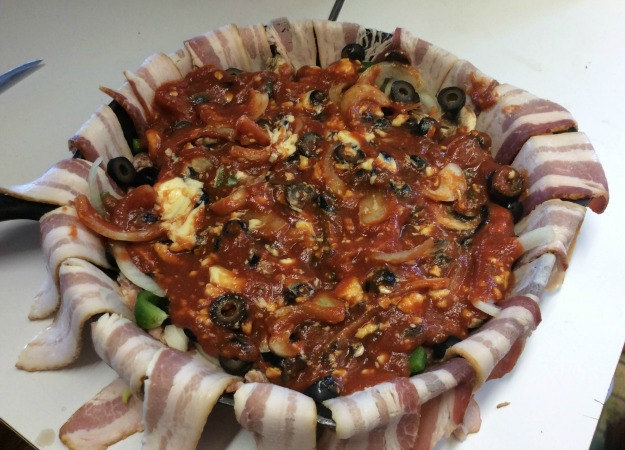 Top with mozzarella cheese, make it cover the veggies completely…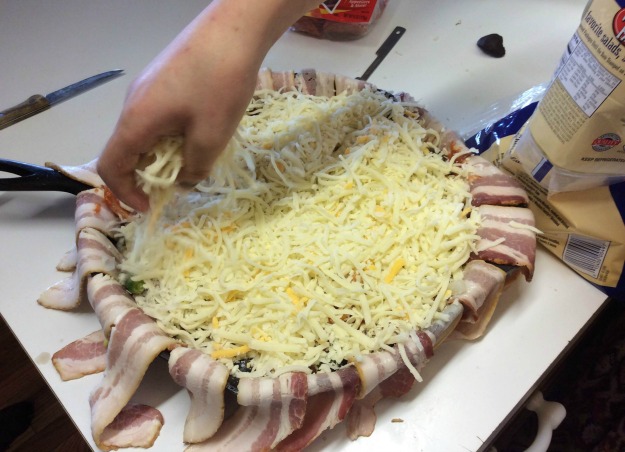 ...then pepperoni. We used a whole package.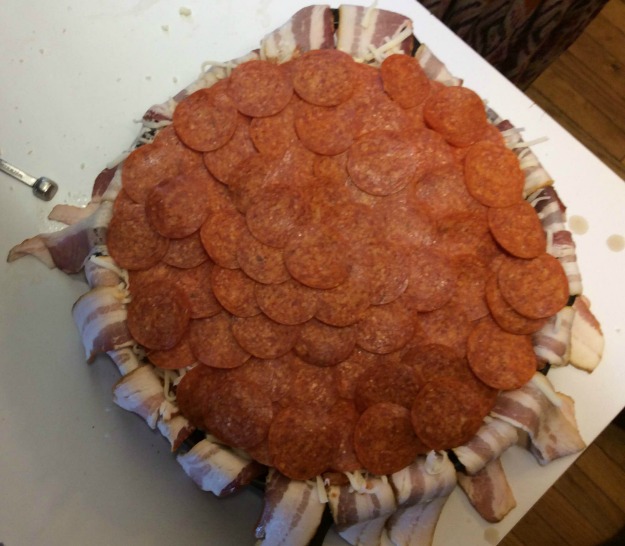 Wrap bacon over top.
Bake for about 1 hour.
Don't forget to serve with lots of love!
I hope you all enjoy this recipe. Everyone over here LOVES it! It almost tastes like a real pizza, only 10 times better!
-Teen A

---

Subscribe To The Industrious Family Gleaner!

We Respect Your Privacy.