"Audiobook Recommendations For Your Family"

We really enjoy audiobooks so we felt an audiobook recommendations page was due. Audiobooks and dramatized books-on-tape are a different form of family fun than movies and books. Here we share the good and the not-so-good versions of our favorite audiobooks.

Audiobooks are fun in the car and when working on projects. Listening to a story is better than watching a movie because the imagination is stimulated. Analytical skills are better intact when listening as well because the senses aren't overloaded by the sights and sounds of a movie. Listening is a more active form of entertainment than watching.
We have always enjoyed audiobooks in the car and while doing some activity that keeps us in one place but not able to hold a book, canning comes to mind. We listened to the Jungle Book while canning apple sauce last fall.
Audio books are also a way that we share our favorite books after we've finished them. That way we can all enjoy them together. Bee-jay just had to share Kidnapped with the rest of us and so we all listened to it over a course of a few days.
One of my favorite driving audiobooks is Anne of Green Gables. It is such a familiar story that if my mind drifts, which it does more in the car than it does while I'm listening at home, I can snap back into the story.
We were introduced to Father Brown through audiobooks. These short stories are perfect for errands.
The most intense audiobook for us was The Jesuit Martyrs of North America. That may be due to the length as well as the poor recording quality.
Another older recording that we loved and are desperate to obtain another copy after our cassettes wore out is Mark Twain's Joan of Arc. Both of these were recorded by Ignatius Press.
Bethlehem Books Audio Versions

Bethlehem books has several audio editions of their stories. We were completely movie and TV free for a while and these stories filled the movie void and helped us get through until we found other activities to keep us busy.
Among our favorites are Old Sam Dakota Trotting Horse, The Cottage at Bantry Bay, andThe Winged Watchman, all masterfully read.
Dramatized Audiobook Recommendations

Among the dramatized editions that we've enjoyed are the Narnia series and the Bible.
We've listened to a dramatized version of The Hobbit as well.
It was hard for me to follow because I don't like fantasy but the music was really good. "Far over the misty mountains cold..."
These I do shy away from. I guess it is because I am a literature lover and prefer the author's words.

Listening To The Classics On Librivox

We all very much prefer the unabridged editions best.
One Halloween we were living in a new town and decided not to go trick-or-treating and listened to Dracula instead. It was great! And definitely not too scary for the little ones. Similarly we've listened to A Christmas Carol during the week before Christmas in years past.
Robin Hood was a bore as was A Christmas Carol. I'm not sure if it has to do with mood or the style of the writing, but some really have not been as interesting as others. To tell the truth, none of the Charles Dickens novels on tape have captured our imagination.
Kidnapped was done very well on Librivox. Little Women was done well too. The problem with librivox is that sometimes there are different people doing the reading each chapter. I try to listen to the ones with the same person reading the entire story.

Must Engage The Imagination

I remember as a teenager listening to the Hobbit. It was dramatized and I could not get into it. I had no clue what was going on. Perhaps some books are better read. Then again maybe it is my personal learning style. Bottom line it must really grab my attention or its over for me.
Before I move on to the audiobook recommendations themselves, there are some stories we've listened to that were good and deserve an honorable mention here. They include: Pippy Longstockings, Little House on the Prairie, Great Expectations, The Glory Stories, and Lois Lamore books.
Journey To The Interior Of The Earth Audiobook Recommendation

Photo credit: Librivox.org
Journey to the Interior of the Earth is an adventure fantasy by Jules Verne. It is recorded on Librivox and can be listened to for free.
This adventure to the center of the earth is taken through the center of a volcano.
Hans was a paid guide who showed his loyalty by staying with the people who hired him through it all. He was as solid as an oak. Never swaying come wind or high water.
This detailed account was filled with detail and almost believable.
This story is read by several different readers but all have good voices. It is clear and there is no background noise. It takes a little time to get use to a new readers voice especially if the readers are of the opposite gender.

Bottom line: Definitely worth listening to clocking in at just over 8 hours.
The Prince And The Pauper Audiobook Recommendation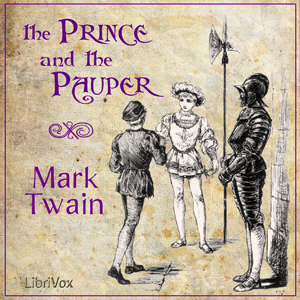 Photo credit: Librivox.org
The Prince and the Pauper by Mark Twain on Librivox was well done. The story was good and the recording was good.

The story is about a prince and a pauper who trade places. The prince must get back to his castle and take his place on the throne. Perseverance and honor are portrayed in the characters.
Miles Henden shows his loyalty to the prince even when he thinks he is crazy and his loyalty is rewarded in the end when he is knighted.

Bottom line: This is a good story that is well read and a good choice for a long car trip lasting about 7 hours.
Read the full summary Here!

Kidnapped Audiobook Recommendation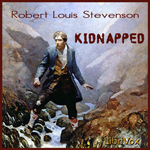 The characters in Kidnapped teach the reader loyalty, courage, forgiveness of enemies and friendship. The book also portrayed that even though you are at the losing end of an argument, it is good to stick to your principles.
The highlanders showed a courageous spirit as they faced hardships. In the story the main character David wished to get back at his uncle, but in the end he forgives his uncle Ebenezer all his wrongs. David once said to his friend Alan, "Opinion here or opinion there, it's a kent (known) thing all Christianity forbids revenge."
David and Alan built a strong and unique friendship that never wavered despite their many differences. Loyalty, courage, forgiveness and friendship linger in the reader's mind and help inspire him to develop these traits in his own life.
Kidnapped audiobook recommendation bottom line: The LibriVox recording is excellent quality.

| | |
| --- | --- |
| The Jesuit Martyrs of North America Audiobook Recommendations | |
The Jesuit Martyrs of North America "Saints Among Savages" is the true story of love for suffering, love for one's enemies, and finally love for God. The book is based on the letters the Jesuits sent to their superiors in France relating their sufferings and hardships in the New World.
This audiobook produced by Ignatius Press is an older recording and the voice is a little monotone. The narrator's French pronunciation of the names and his soothing voice gradually becomes pleasant to listen to. It is not very dramatic, but all in all it is read well and at a good speed.

Although this is a very disturbing book about how Christianity came to our nation, reading about how much the martyrs suffered for the sake of their enemies, allows the reader to clearly see how the North American Martyrs loved suffering, their enemies, and above all, how they loved God.
Ad maiorem Dei gloriam!
---
---
Home
› Audiobook Recommendations
---

Subscribe To The Industrious Family Gleaner!

We Respect Your Privacy.